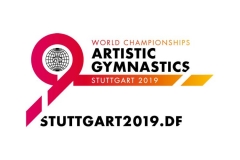 SPIETH proudly announced to be the official partner of the World Championships in Artistic Gymnastics 2019. Although being an experienced supplier of big gymnastics events, this World Championships were special to SPIETH. The venue in was not only located in the home country of SPIETH, but also in the home region. Stuttgart, the Swabian metropolis, is only 20 km away from their headquarter in Altbach.
According to SPIETH´s slogan "Reach the Maximum" gymnastics apparatus and mats were supplied as well as all service-technician to run the competition smoothly.

During 9 days of World Championships SPIETH were present not only in the arena during expected highly thrilling competitions, but also in further different locations in the arena. At a big booth in hall 5 in Hanns-Martin-Schleyer Halle, SPIETH presented the latest innovations in gymnastics equipment. Besides that there was also a fotopoint located in the entrance area, where each visitor can take a fun picture as World Championships keepsake. Furthermore a lounge area with special SPIETH design backstage in the arena was installed, so that the athletes could relax during competitions day.