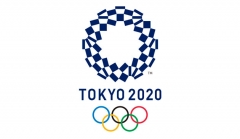 Suppliers of the Tokyo 2020 Olympic Games, EP, SPIETH and SCHELDE have shone through the quality of their services.
EP rose to a challenge worthy of the event by providing a climbing wall for the discipline which made its first appearance at the Olympic Games. All hopes are allowed to repeat this challenge at the next Paris 2024 Games!
Gymnastics benefited from SPIETH equipment; vaulting table, springboards, parallel bars, beam for artistic gymnastics and all surfaces for rhythmic gymnastics.
Partner of the International Gymnastics Federation for several years, our brand was in its 12th Olympiad.
SCHELDE made its basketball hoops available throughout the tournament, for traditional basketball but also for the 3x3 basketball tournament, an urban discipline new to the competition.
Its renewed partnership with FIBA ​​until 2024 ensures SCHELDE its presence at the future Olympics in Paris.