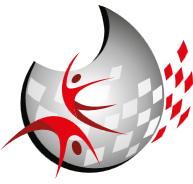 An international event with top gymnasts from the Netherlands and abroad. Sport and entertainment come together on 26 and 27 October in Den Bosch.
Never before have so many World Championship, European Championship, and Olympic medal winners appeared in the Maaspoort arena on a single evening. It's sure to be a thrilling night for gymnastics fans.
Together with the Brabant Cup and the Turngala, come enjoy a full weekend of spectacular gymnastics events.
The competition will be held on FIG certified apparatus from JANSSEN-FRITSEN.