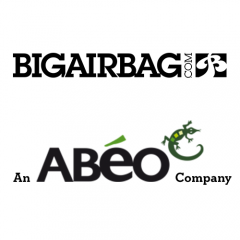 ABEO conquers the sphere of inflatable landing airbags by acquiring 70% of the shares of the Dutch company BigAirBag, until then wholly owned by its sole shareholder Tomas Huting.
Based in Amsterdam, the Netherlands, BigAirBag has been designing, producing, distributing and installing high quality inflatable landing airbags for more than 15 years aimed at reducing landing impacts in various areas such as adventure and leisure parks, gymnasiums or winter sports resorts. With more than 3 500 installations worldwide, BigAirBag is one of the leaders in this market niche.
This complementarity between the two brands will make it possible to combine BigAirBag's innovation and know-how with ABEO's portfolio of strong brands, particularly in the gymnastics, sportainment and climbing activities, where many synergies are expected.
Welcome to BigAirBag in our Sport division !