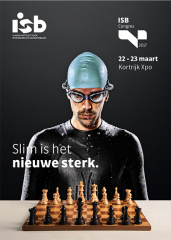 The ISB (Flemish Institute for Sport Management and Recreation Policy) is organising its annual congress for sports managers in Courtray (Belgium) from 22 to 23 March 2017.
The ISB Congress is an opportunity for all the people involved in local sports to get together. It offers two days of practical workshops on promoting sport, sport facilities and leisure activities.
JANSSEN FRITSEN will be participating and is looking forward to seeing you there!